From Zoologist to Florist – Meet Carly Young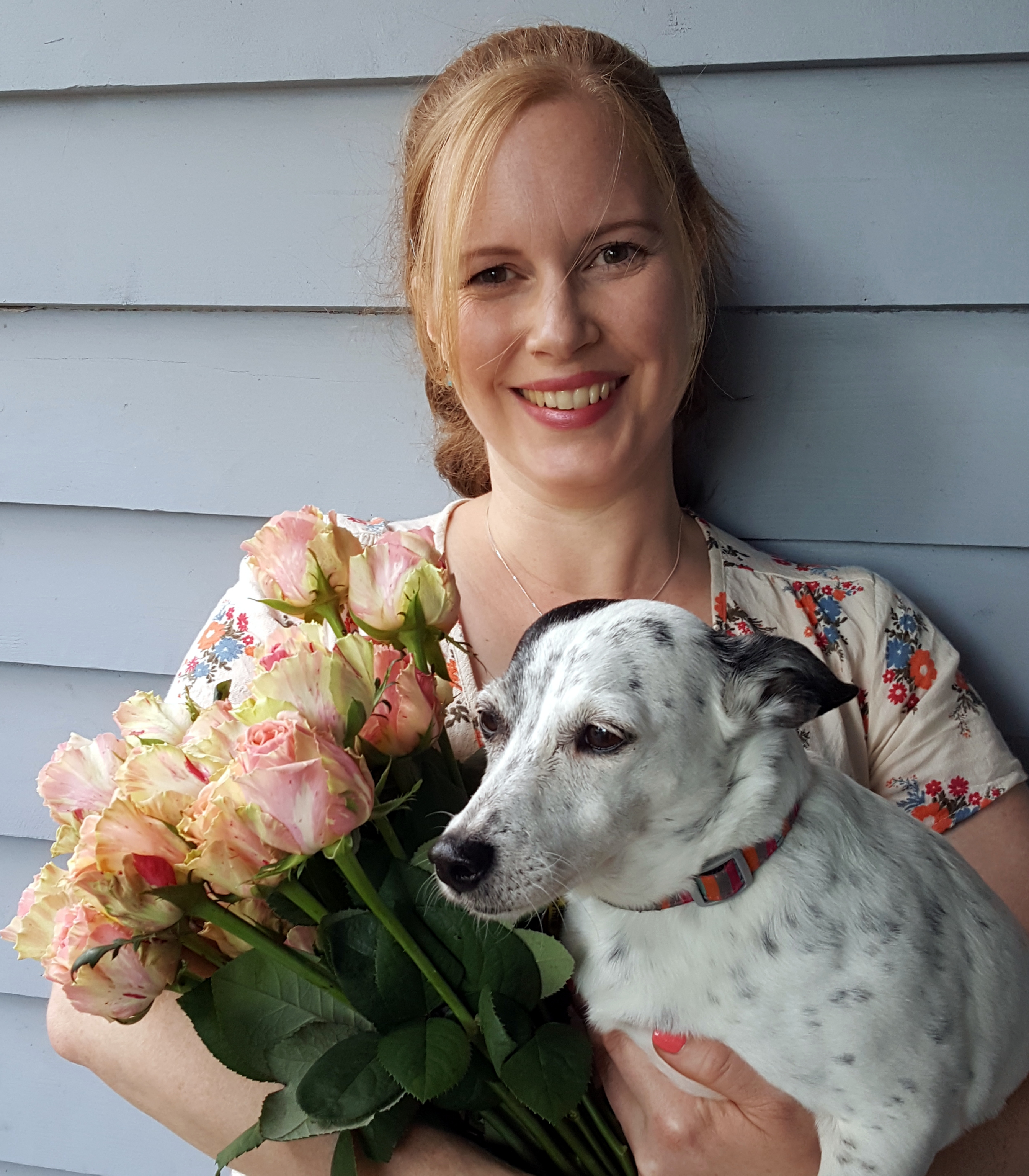 We had the pleasure of getting to know Carly in our classroom during 2016. Her caring nature that so perfectly suited her to caring for animals has been translated into the Floristry industry and is now being experienced by her fortunate customers. Enjoy learning more about this special lady and florist, as we introduce you to Carly Young..
What did you do before studying floristry?
I have always been fascinated by the natural world and grew up in country Victoria where my spare time was spent hanging out with our numerous pets (Dad was a local vet), playing in the garden, visiting the beach and horse riding through the countryside. This upbringing led me to study Zoology, Botany and Environmental Conservation at university. I then spent the next decade advocating and caring for both native and domestic animals, working mainly within the animal welfare industry.
What inspired you to make the change to floristry?
My Mum was a keen gardener and also into handcrafts. From a young age, she taught me and my siblings to make and value handmade items and gifts. I always enjoyed art and creative activities but never thought it was something I could legitimately make an income from. At the beginning of last year, my husband and I found an opportunity to move from Melbourne back to regional Victoria. At this time, I felt I was ready to embrace a possible career change and floristry seemed like the perfect way to explore my creative side.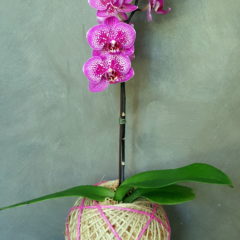 Why did you choose Bloom College?
I compared lots of different floristry courses but Bloom offered the most flexibility and also seemed to be a lot more up to speed with current trends and styles. I started out doing some workshops and then signed up for the Flower Basics course. I was hooked! When the five week course ended, I really missed going to class each week and knew I wanted to learn as much as possible about floristry. At this point, signing up for the Floristry Career Course was a no-brainer and one of the best decisions I have made. I didn't realise it at the time, but I was entering into a community offering ongoing advice and support, access to expert teachers and mentors, plus I have made some wonderful new Flower Friends.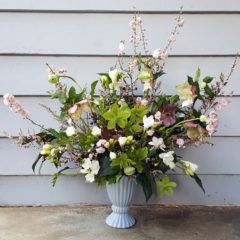 What does working with flowers give you that your previous career/s did not?
Floristry perfectly links my love of nature with creativity and a chance to make people happy every day. I get to explore different colours and textures, look forward to the constantly changing seasons and enjoy working with clients to make their floral concepts a reality. I also have the flexibility to work from home which means I get to hang out with my fur kids a lot more!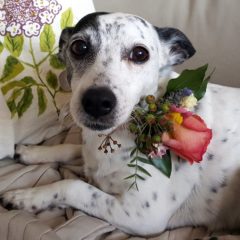 Tell us about your business, what are your core products?
Currently I enjoy making and delivering weekly posy jars, visiting the fresh flower markets, or local growers to choose seasonal and Australian grown flowers. I aim to provide high quality products, while making things easy for my customers, offering three sizes to choose from plus a range of luxury, locally made add on gifts. I also specialise in making terrariums and kokedamas (moss balls) as a unique way to display indoor plants. This year I will be offering bespoke wedding and events services, customised to each couple's distinctive style and relationship.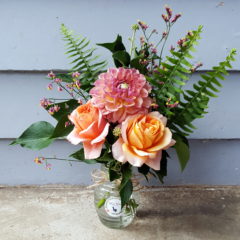 What is your vision for the future of your business and or the industry?
I would love to see the floristry industry move towards more sustainable and environmentally friendly practices. This is something I strive for in my own business. I also enjoy partnering with other local businesses, with a strong emphasis on supporting locally made products.
Who inspires you?
I was so fortunate to have scored one of my floristry idols as a teacher while at Bloom College. Alice from She's a Wildflower does beautiful work and has built her business on the strength of her talents and social media profile. I was thrilled to be offered an internship with Alice at the end of my course and was privileged to work alongside her and my classmate Prue (aka Miss Thistle) to produce florals for several weddings – including one I'll never forget, which had a grungy, carnival theme! The additional skills and confidence I gained from completing the internship were invaluable.
I'm also inspired by my Nan's gardening skills, but unfortunately I seem to have missed out on the green thumb genes. Luckily she lets me raid her garden whenever I like.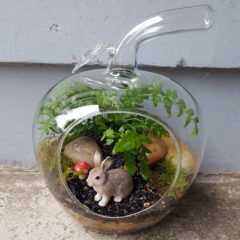 What is your preferred design style? or flowers?
I love natural, loose and flowing styles, although my tendency towards perfectionism has made this a challenge to master. I enjoy foraging for unusual foliage or other botanical pieces to add to my designs. I also like to get a bit crafty and add personal touches to my work. For example, I recently handmade around 70 tiny toadstool figurines from glow-in-the-dark polymer clay, to use in my terrariums.
My favourite flowers change with the seasons, but right now I am obsessed with dahlias. I'll look forward to the beautiful foliage in Autumn, then hellebores in Winter, poppies and ranunculus in Spring.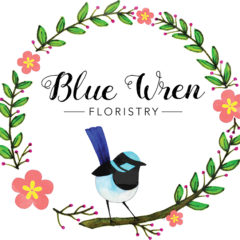 Contact details
Blue Wren Floristry is based out of my home studio in Ballarat, Victoria.
hello@bluewrenfloristry.com
Instagram: @little.blue.wren
Facebook: Blue Wren Floristry
Pinterest: @bluewrenflorist