---
Beyond the Basics – Flower Basics 2
You've got the basics, now lets go beyond that with Flower basics 2. Just like its predecessor this course runs over 5 weeks yet takes you deeper into the world of flowers and the art of arranging them.  With more advanced designs Beyond the Basics is the next step in your floristry training having completed the Flower Basics course, it is also well suited to those wanting to refresh the skills they gained from prior experience.
At the conclusion of each of the five classes you will take home a stunning arrangement of flowers. You will also gain new knowledge and skills in each class, extending on the firm foundation gained from the basics course.
A diverse range of arrangements are covered including table centrepieces, bouquets and a variety of designs for the home, office or gifts using stunning locally sourced seasonal materials.
If you loved the Flower basics course, we are certain you will love this even more.
$597
duration
One 2 hr class each week for 5 weeks.
tools
Can't make it our classroom? Check out or range of courses Online, click here to view
---
next class
Collingwood

Tuesdays, March 13 - April 10

6:30pm - 8:30pm

book now
Other Locations & Times
Autumnal Tones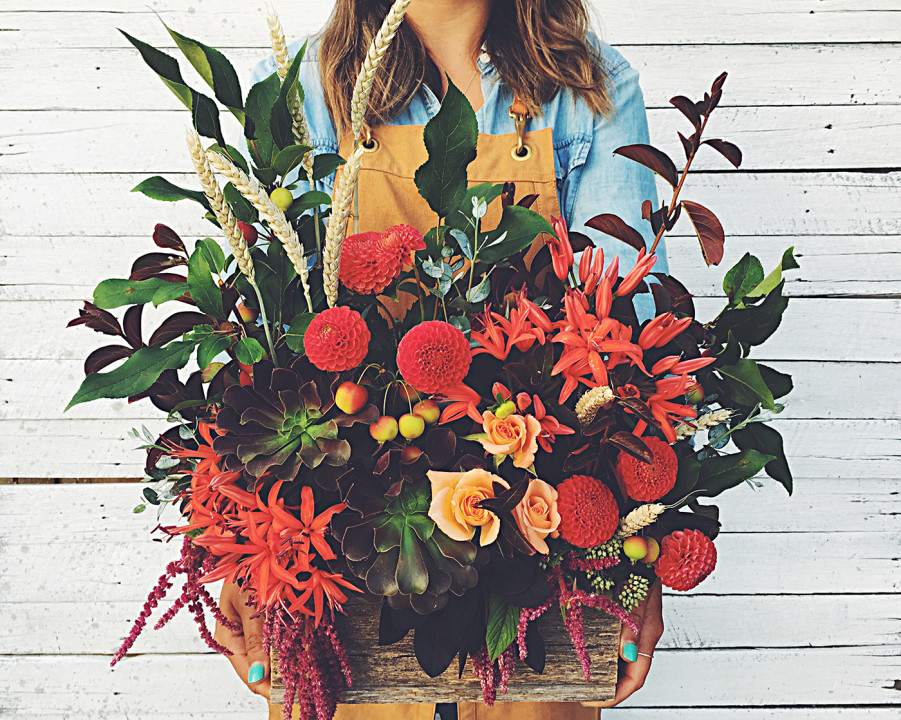 Enjoy the best of what the season brings
Look for these
other great courses
Seasonal Workshop – 'Spring Fling'
Enjoy the best of what the season brings