Roses in full bloom – fact sheet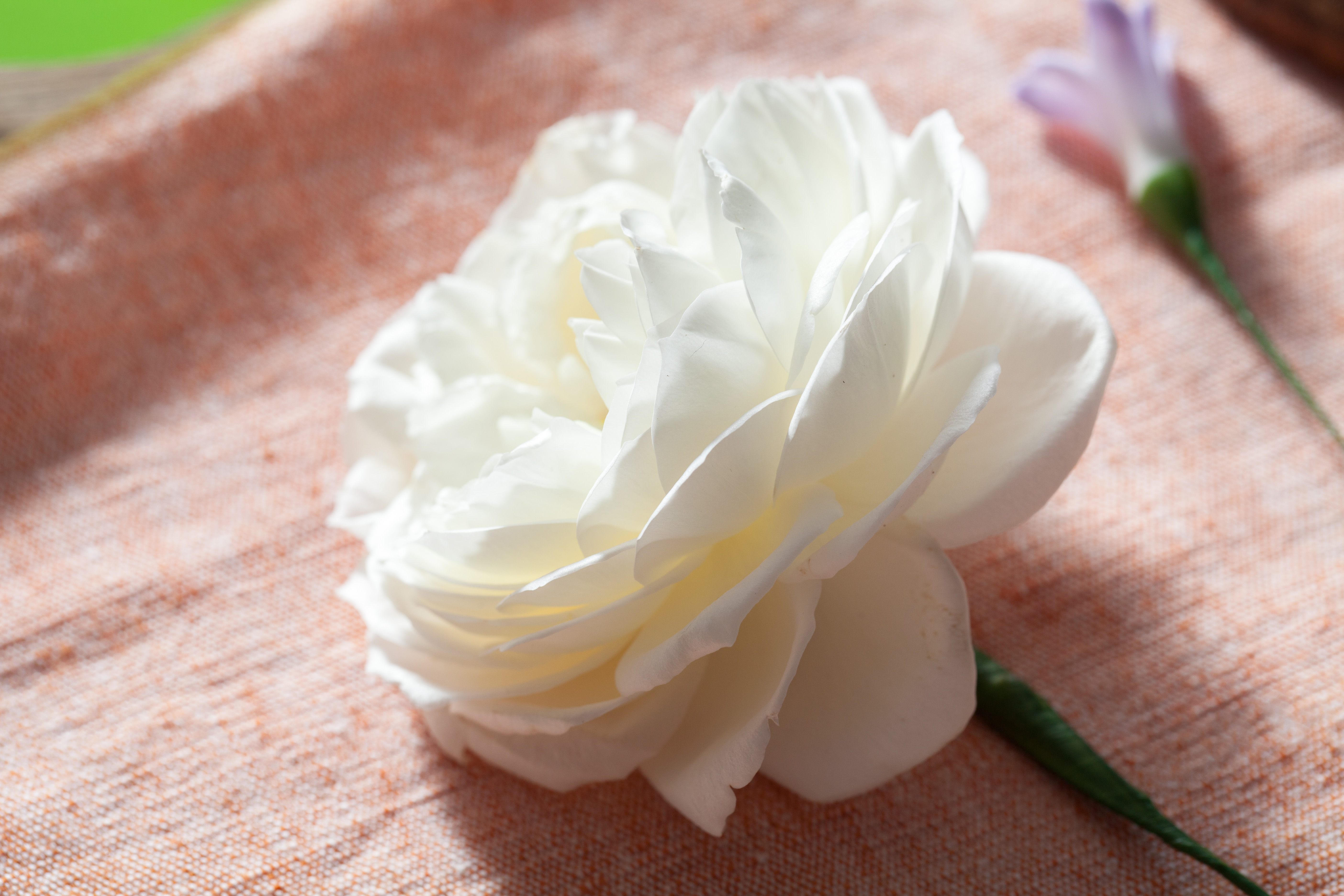 Roses are by far the most well known flowers in the world.  Rose season is such an exciting time of year and one that makes me grateful I don't live in tropical climates, which goes against what I have been wishing all winter! 
Common name: Rose, Spray roses have several flowers per stem, hybrid tea varieties, David Austin varieties and Delbard varieties
Botanical name: Rosa hybrid
How to tell it's good quality:
Leaves should be green with no signs of yellowing or ageing
Stems and stem ends should be green and firm
Avoid petals that are stained, browning, creased or spotted
Look for a fresh clean cut on the bottom of the stem
Gently squeeze the petals just above the calyx to feel the bloom is still firm (Calyx is the green part of the flower that holds all the petals)
Avoid very tight buds in cooler months, as they may not open at all
Products or arrangements it's suitable for, stem length:
Roses are hugely versatile and can be used in just about any style. From wired arrangements to hand tied bouquets and they can handle floral foam just fine.
Stem length varies between 30cm to 90cm with the occasional 1m rose generally available around valentines Day
Conditioning, care and storage needs:
Keep them cool (ideally between 1°C and 6°C)
Strip all leaves from the lower one to two thirds of each stem
Cut 2cm–3cm from each stem with secateurs underwater and put the stems in cold clean water
Replace the water daily if possible or at least every 2 or 3 days
Colours they come in:
Everything except black and blue.  However growers have been trialling blue for many years and there is a dark burgundy variety is very close to being black.
How long it should last after harvest:
1-2 weeks
Price range:                         
Unlike most flowers roses are priced by the length of their stems. So its not possible to put them in a price category but generally speaking they are in the medium to expensive bracket. Varieties such as David Austin's, Teas and Delbard's are generally higher in price. Roses also become more expensive the week of Valentines Day which is purely supply and demand driven.
Country or state, climate and conditions where it grows naturally; and its natural season
Originated in China
Spring, Summer and Autumn
Low to no humidity
Time/s of year when it's available to us, where it comes from, lead time for ordering it:
Within Australia they are available all year from glasshouse growers, mostly in Tasmania, Victoria and New South Wales and in the fields during Spring, Summer and Autumn
Also available in Australian flower markets are roses grown extensively and intensively in Africa, Central America and South America, south-east Asia